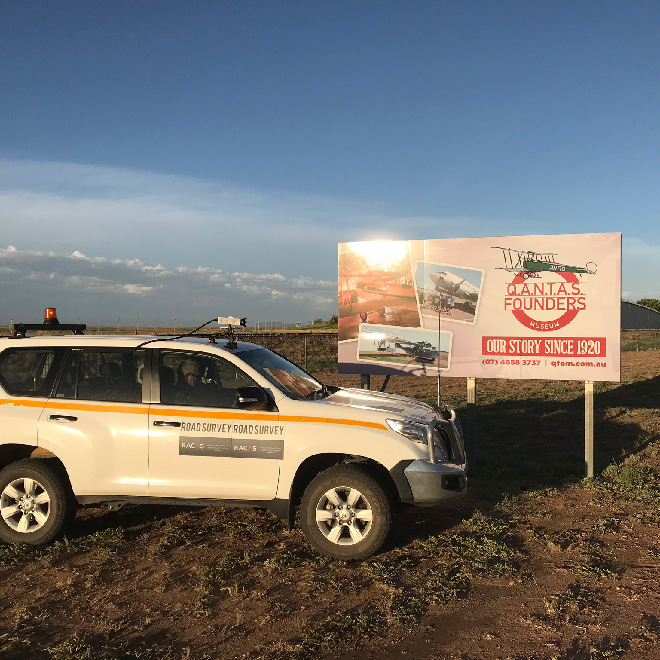 In a joint initiative of the Queensland Government and Longreach Regional Council, the region's road network has been electronically surveyed and assessed to accurately inform road renewal programs, and ultimately deliver safer roads.
Longreach Regional Council engaged SHEPHERD to survey and assess the current condition of the region's 2,750 kilometre road network. Using their own RACAS (Road Asset Condition Assessment System) technology, SHEPHERD inspected both sealed and unsealed roads from February to April 2018.
The vehicle mounted RACAS captures high definition images, GPS and roughness data to electronically produce a condition rating of the road. This data is then assessed and modelled to produce accurate renewal programs and budgets to assist Council build its Five Year Works Program.